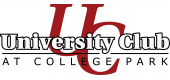 Resident Reviews
|Recommended: YesAffordable — Cool place to stay. Apartments just need some upgrade. I believe it is affordable compared to the apartments nearby.
|Recommended: Yes
Accommodable — Nice people
Hi Brandon, Thank you for taking the time to leave us a review! If we can be of any assistance, please don't hesitate to reach out! Sincerely, University Club Management
|Recommended: Yes
University Club Review 2021 — I actually never had any problems at the university club, I moved in during the mid of the semester and I was accepted. I was given my own room and it was pretty spacious.
Hi Debora, Thank you for taking the time to leave us a review! If we can be of any assistance please don't hesitate to contact our office. University Club Management
|Recommended: NoGreatl people — I really appreciate the kindness from the staff
|Recommended: YesPretty nice place. — I would say it a pretty nice please I mean the staff is pretty awesome and super friendly and the building not too bad I don't mind the place.
|Recommended: YesHome sweet home — Great customer service
|Recommended: YesAmazing — The Housing Apartments are very good for the price they come at. The service here is amazing and the community is very convenient and welcoming. Definitely, every penny well spent.
|Recommended: YesBeautiful apartment — Great location, rooms are beautiful, staff are friendly
|Recommended: YesBeautiful Apartment — The apartment is beautiful. Seems like a good place to start out in around the area. The only complaint I would have is it seems that the handle on the apartment may need changed out. It seemed a bit too weakened when we first started moving things in. But other than that it is the nicest apartment I have ever stayed in so far.
|Recommended: YesRating — I get college dorm vibes but I love the apartment.
|Recommended: Yes
It's great — It's very pleasant to live in University Club. the staff are helpful and very friendly. Noise is never an issue, and I feel safe in my home thanks to all the security measures in place.
Thank you David! We appreciate your review and are glad to hear you are enjoying living here at U-Club!
|Recommended: Yes
Convenient for anyone trying to find a place asap. — It has its pros and cons. UCLUB is diverse and mixed with people of different education levels. Some apartments have more features than others.
Thank you Karim. We love the diversity here at University Club and try to incorporate that into our resident events. Be on the look out for some new additions to the club room!
|Recommended: Yes
It is a good affordable option — I would tell them it is a nice place and can feel like home if your decorate it well.
Thanks Olivia for your feedback. We'd love to see how you decorated your home. Send us some pictures so we can feature you in our next newsletter!
|Recommended: Yes
It's livable — The parking is horrible but I won't complain too much
Hi Antonio, sorry to hear that our parking isn't the best for you. We are scheduled, this month, to have all of the spaces repainted to hopefully make for greater visual. All of our spaces are assigned, if you are not satisfied with your current space we can definitely relocate you to a more convenience space, if available. Please give us a call so we can better assist you.