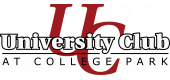 Resident Reviews
|Recommended: YesSupportive Knowledgeable Office Staff-Jewell — Initially, I was nervous about sending my son to the east coast, but Jewell answered the phone and addressed all of my concerns. She was patient during the virtual tour, helped me to navigate and complete the online lease, explained the college community atmosphere, and the location of grocery and retail stores. My son and I look forward to starting his college experience at University Club
|Recommended: YesFriendly and time efficient — Everything was done in a friendly and timely manner however, one of the male employees was not wearing a mask during move in.
|Recommended: YesSolid foundation, great for young adults just starting out. — It's nice, very clean and the people are friendly.
|Recommended: YesOn Par With Other Off-Campus Options — This review is coming from a UMD student perspective. There is nothing wrong with the UClub per se. It just mirrors the quality of all the other UMD housing options. This property definitely has more of an independent feel than the housing options on the other side of route 1, but less independent than an actual house. Whether the UClub is for you mostly depends on your personal preferences about living independently from campus.
|Recommended: YesGood apartment and community — I had a good experience overall. Given the cost and availability it is a very good complex to look into.
|Recommended: YesReliable, Convenient, Clean, Private, Spacious, Lovely — It's a beautiful place that feels like home. Thanks to Jewell for helping me sign my lease and making my move-in easy.
|Recommended: YesNeat and Suitable for students — University Club is a neat accommodation for a student. Located in a safe and convenient area.
|Recommended: YesExceeds expectations — The apartment is in a good location– within walking distance to everywhere you need to get to on and off campus. It is very inexpensive compared to other apartments and the staff are very agreeable. Walls are a bit thin and can definitely hear the neighbors above and next to us. Other main issue is cramming two beds into a room clearly meant for one person. Aside from these two objections, this apartment is a very good and enjoyable place to live.
|Recommended: YesRespectful and kind community, staff, and maintenance — One of the best parts of University Club is that the staff is extremely kind, helpful, and responsive staff. Work orders any facility issues are responded to really quickly and it's a very homely place to stay. The residents are really respectful too which I love. The community is quiet and nice and its so close to campus. I plan on living here until I graduate.
|Recommended: YesGreat Value — Any issues with the building are just because it is old. The apartments are very cute, and a really good price compared to anything nearby. All of the staff are very helpful and welcoming. I am very happy about living here. The main downside is the difficulty with visitor parking.
|Recommended: YesDo live in UClub apartments — The apartment is quite good and the maintenance staff is really friendly.
|Recommended: YesMy experience with the property has been good — My experience has been good so far.
|Recommended: YesI enjoy living here very much. — Great place to live, with nice and helpful staff.
|Recommended: YesIdeal Living — I love it here. It's a quiet neighborhood, and very affordable. I go to Howard University, so it's very convenient that the metro bus stop is close by.