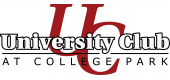 Resident Reviews
|Recommended: YesNeat and Suitable for students — University Club is a neat accommodation for a student. Located in a safe and convenient area.
|Recommended: YesExceeds expectations — The apartment is in a good location– within walking distance to everywhere you need to get to on and off campus. It is very inexpensive compared to other apartments and the staff are very agreeable. Walls are a bit thin and can definitely hear the neighbors above and next to us. Other main issue is cramming two beds into a room clearly meant for one person. Aside from these two objections, this apartment is a very good and enjoyable place to live.
|Recommended: YesRespectful and kind community, staff, and maintenance — One of the best parts of University Club is that the staff is extremely kind, helpful, and responsive staff. Work orders any facility issues are responded to really quickly and it's a very homely place to stay. The residents are really respectful too which I love. The community is quiet and nice and its so close to campus. I plan on living here until I graduate.
|Recommended: YesGreat Value — Any issues with the building are just because it is old. The apartments are very cute, and a really good price compared to anything nearby. All of the staff are very helpful and welcoming. I am very happy about living here. The main downside is the difficulty with visitor parking.
|Recommended: YesDo live in UClub apartments — The apartment is quite good and the maintenance staff is really friendly.
|Recommended: YesMy experience with the property has been good — My experience has been good so far.
|Recommended: YesI enjoy living here very much. — Great place to live, with nice and helpful staff.
|Recommended: YesIdeal Living — I love it here. It's a quiet neighborhood, and very affordable. I go to Howard University, so it's very convenient that the metro bus stop is close by.
|Recommended: YesNot a bad place at all — It's nice here. The people are friendly, rent is affordable. Not too noisy. I love the assigned parking spaces, I always have a spot.
|Recommended: YesGood location for UMD students — It's a nice location especially for UMD students it has its own shuttle UMD bus stop 132 and 117 and it is close to a bikepath that goes to Lake Artemisia. Also there is about a 20 minute walk to the College Park metro station. However, it is an old building and I had several recurring pest problems mice, bugs while I was there. Staff were pretty accommodating and helpful in dealing with these situations, but I would recommend leaving all food even unopened dry food in storage containers if you are away for a week or longer.
|Recommended: YesGood — Good
|Recommended: YesConvenient location great staff — Everything is great except that we can hear sound from the neighbors even the slightest of sounds are audible . Also the guest parking is certainly an inconvenience. There is at least one community event free food - per month. which is awesome
|Recommended: Yes
Nice place and area — Nice place and area
Thank you for the review, Covel!
|Recommended: Yes
It need some work. — its affordable, great location, and its great for college students.
Thanks for the review, Cody!