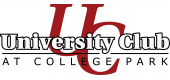 Resident Reviews
|Recommended: YesConvenient for anyone trying to find a place asap. — It has its pros and cons. UCLUB is diverse and mixed with people of different education levels. Some apartments have more features than others.
|Recommended: YesIt is a good affordable option — I would tell them it is a nice place and can feel like home if your decorate it well.
|Recommended: YesIt's livable — The parking is horrible but I won't complain too much
|Recommended: YesWorth the price, management is really good at communication — I moved in two months ago and honestly it's been a peaceful place to live. I value communication to the highest degree, and the staff will go above and beyond their call of duty to make sure any emerging issues are resolved. Affordable for college students and the price is reasonable. The fact that it came fully furnished is a plus
|Recommended: YesI enjoy living here — very convenient, good community overall, safe, affordable for closeness to DC where I work , affordable for the amount of space and amenities included. my one complaint is that the water has shut off unexpectedly twice since my move-in 3 weeks ago. I understand things happen but I would prefer a heads-up when apartment-wide maintenece is being done.
|Recommended: YesYou get what you pay for — constantly shutting the water off and random power outages
|Recommended: YesMy first Apartment — I love it here. This is my first apartment and I love that it comes with furniture and appliances. Those features helped me save money and focus on work and school. Of course because of COVID, there are not as many people out and about, but this place is magical to me. I attend UMD so I can take the bus to school and I can take the metro to work. Lovely area. There are trails to walk, stores to shop, and a wonderful site to see. I love college park.
|Recommended: YesLeasing Mangers are heaven sent — Finding a place to live in College Park coming from out of State was made easy with the help of the leasing team. One person in particular Asia I had a virtual tour via Facebook since i had out of state and knew this location would work for me. She also recommended all these great places close by The best part of this moving process was her amazing communication skills I am a major caller . l would call for any question that comes to mind But this didn't discourage her she had answers and when she didn't she got back to me with a response in a timely manner. Applying was also easy. Thanks Asia. You Rock.
|Recommended: YesSupportive Knowledgeable Office Staff-Jewell — Initially, I was nervous about sending my son to the east coast, but Jewell answered the phone and addressed all of my concerns. She was patient during the virtual tour, helped me to navigate and complete the online lease, explained the college community atmosphere, and the location of grocery and retail stores. My son and I look forward to starting his college experience at University Club
|Recommended: YesFriendly and time efficient — Everything was done in a friendly and timely manner however, one of the male employees was not wearing a mask during move in.
|Recommended: YesSolid foundation, great for young adults just starting out. — It's nice, very clean and the people are friendly.
|Recommended: YesOn Par With Other Off-Campus Options — This review is coming from a UMD student perspective. There is nothing wrong with the UClub per se. It just mirrors the quality of all the other UMD housing options. This property definitely has more of an independent feel than the housing options on the other side of route 1, but less independent than an actual house. Whether the UClub is for you mostly depends on your personal preferences about living independently from campus.
|Recommended: YesGood apartment and community — I had a good experience overall. Given the cost and availability it is a very good complex to look into.
|Recommended: YesReliable, Convenient, Clean, Private, Spacious, Lovely — It's a beautiful place that feels like home. Thanks to Jewell for helping me sign my lease and making my move-in easy.